7 Most Popular Celebrity Denim Looks For Women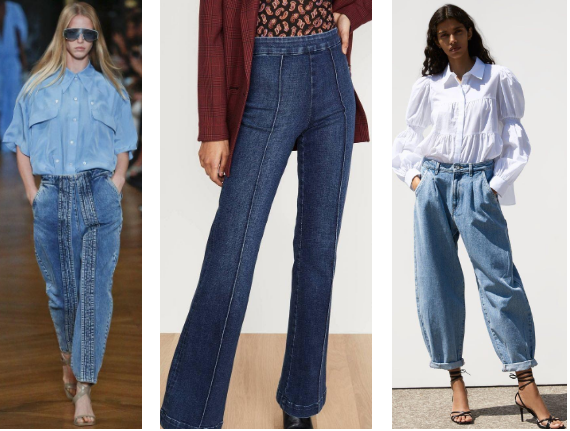 Since the time Denim came into existence, it has gained a lot of relevance and popularity for its durability, tough quality, and texture which technically benefitted the laborers much out of its production. As far as the current fashion trends and styles are concerned, denim has managed to gain attention and space in every cool girl's wardrobe. From flared and skinny to baggy and straight, denim has always gained stream upwards in every season. The recent updates to the spring denim style are much of a surprise as they include new highlights and patterns that are being adored by various celebrities and fashion models.
1. Add style in your fabric by carrying

Baggy Skinny Jeans

to give a popular impression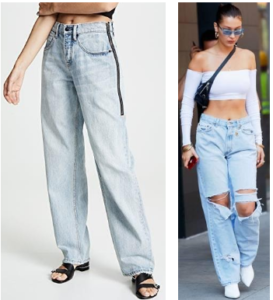 As the trends got more and more intense, pieces of denim have made amazing comebacks placing more attention to your butt. With the onset of 2020, more and more celebrities were caught stepping out in skinnies like washy baggy jeans. They added a cool twist and a streamlined feel. These distressed pair of denim could be easily paired with a t-shirt, or a turtleneck crop to top up the statement look.
These Contra Oversized Jeans from Alexander Wang are available at shopbop.com for $375
2. Take a risk and try something new with
Boyfriend Fit Jeans

for a high-level social Mark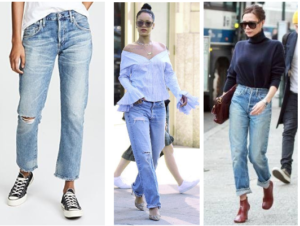 From ultra-casual looks to date night ensembles, boyfriend jeans are the ideal baggy, slim fit jeans that can be typically paired with various shirts, t-shirts, and tops. Ultra distressed and cuffed denim style looks can be created for an exclusive alluring look. It can be paired with a bold top, black leather jacket, a cute sweater or a crop top and ankle sized boots for a perfect finishing touch.
These Emerson Slim Fit Boyfriend Jeans from Citizens Of Humanity are available at Shopbop.com for $248
3. Beat every odds and add style in your story by turning head towards the High Rise Wide-leg Jeans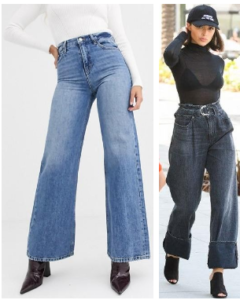 To showcase the new chic denim trend style your outfit with the latest sophisticated high rise denim by tucking a bodysuit or a long classic blazer with ankle sized boots, sneakers or loafers to pull off an amazing yet comfortable ensemble. These ultimate pair of wide-leg jeans is high waisted mid-blue authentic denim with a cool retro look for on-trend –silhouette.
These Mid Blue Wide Leg Jeans from Topshop are available at Topshop.com for $90
4. A pair of Bermuda Shorts is all you want for the upcoming spring season to relive your childhood and project a sassy statement look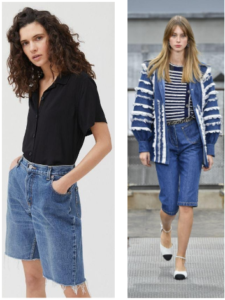 A pair of Bermuda shorts is a perfect addition to your wardrobe this summer for making a statement on the streets as well as in the office with an incredibly versatile summer style and a hipster inspired look. For the office, it can be worn with a turtlenecked sweater and buttoned-down black shorts on the bottom.
These Extra Long Denim Bermuda shorts from Urban Renewal are available at Urbanoutfitters.com for $59
5. Denim full of passion and adventure is here to stick your wardrobe with Front Seams and Ribbing adding an enlarged effect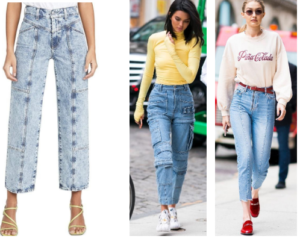 The new style of denim with front seams, pleats and ribbing have suddenly become inescapable after a great hit on the runways, with the added interest and extensive effect. One can pair them with various trendy vintage silhouettes from paper bag styles to skinny fit denim to pull together a smart ensemble. A smart blazer with a turtle neck top underneath can be paired to create a statement in the streets.
These Thomas X Jeans from AG is available at shopbop.com for $223
6. Make each denim day count by wearing the luxurious and loose fit Slouchy denim with modernized vintage designs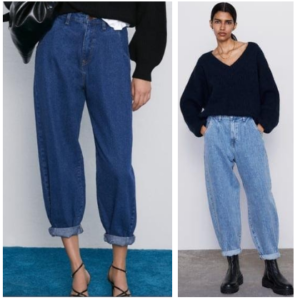 Upgrade your wardrobe silhouettes with the exclusive balloon-shaped that have become a fashion favorite among the Bollywood celebrities. This slouchy denim is available from high waisted styles to embroidered pieces in light washed colors of blue. One can easily pair them up with shirts, oversized knits, crop tops, and blazers to create a vintage ensemble. These faded high waist jeans are featured with a five-pocket design, turn up hems, front darts, and a metal top button fastening.
These Slouchy Jeans from Zara are available at zara.com for $20
7. Get ready to experience the action-packed denim that continues to hold a strong competition through 2020 with Bootcut plus Flared denim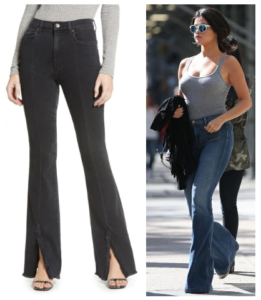 Fresh flared denim collection has been reintroduced with a fun fact accompanying 70's inspired flares style to embrace the vibe of different trends. From light wash flared pop-ups to split seam with bottom opening of the flares makes it look all the more modern and classic. Amped up flares can be worn with vibrant colored cropped tops or jackets while the light washes can be carried along with slouchy blazers collared blouses.
These Exaggerated Kick Fray Hem Jeans from Nordstrom are available at nordstrom.com for $225