Polka Dot Fashion To Steal Your Spring Collection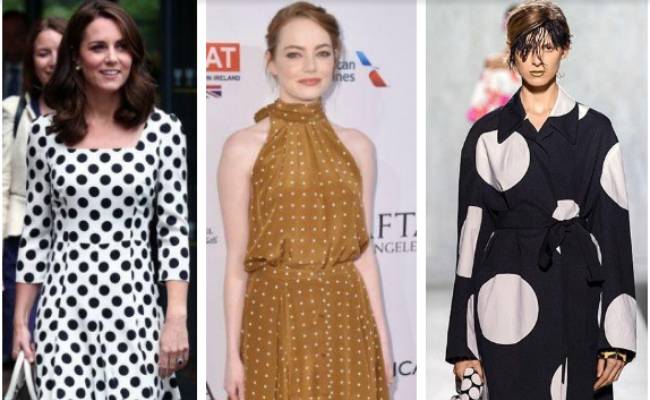 With certain prints following the seasonal pattern, Polka dot fashion trend is firmly back on trend this season to get spotted among various animal print varieties to iconic polka dot dresses that are famously flattering and suit every woman. The word polka is derived from polished that translates itself to the polished and refined women of high elite status with an inherently feminine feel. The print is considered as the Hollywood royalty that has recently attracted several celebrity stylists from the red carpet to a few witnessed on the streets and parties. The classic range of polka dot print with some innovative alterations is back with jumbo spots or microdot points with new effect in bold colours for whatever may be the occasion.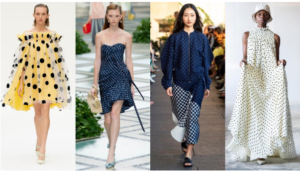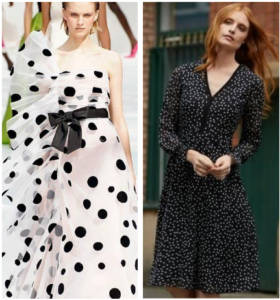 Zara is one of the world's largest international fashion partners with Spanish clothing retailer outlets in several countries has recently become known for its polka dot dresses worldwide. Combined with the comfort and multifaceted design, the dotty print has managed to acquire the fashion market globally and has gained popularity amongst the consumers. It offers a wide array of styles and colours ranging from black to white, green, and pink with polka dot print including long sleeves dress with V-neckline, cut sleeves with a knotted ribbon at the back, along with an elastic waist with a front knot and ruffled hem. The composition consists of polyester lining material that is available in all the required sizes.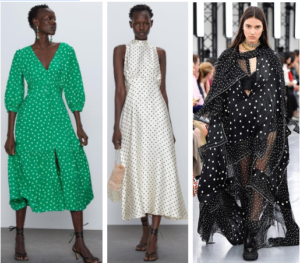 Mango is yet another famous international fashion brand that designs innovative clothing and accessories. With over thousands of stores worldwide, it has come up with a lot of innovation and creativity in its designs and fabrics to display versatility and pretty tulle gowns with velvety polka-dotted dresses in classic blues and white patterns. It consists of a grey printed woven empire dress with V-neck shape and short sleeves, and a concealed zip closure attached with a flared hem. These empire printed dresses served in a variety of shades from white and black to green, purple, creamish, yellow, brown, light pink and blue coloured dresses.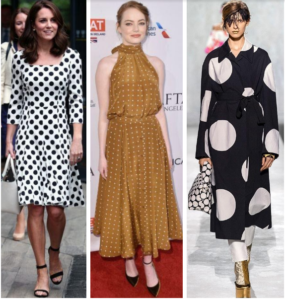 Calvin Klein is a global lifestyle brand that specializes in a variety of products ranging from leather, lifestyle and accessories, perfumes and jewellery, and many more items. However, the brand is also known for its exclusive clothing collection that holds a substantial market share with exemplified bold and progressive styles that are often creative and aesthetic. With high-end designers designing diverse styles from maxis to fit and flare dresses, it also consists of several silhouettes polka-dotted three fourth sleeved tie-neck dress with an elegant and timeless soft stretch blend of polka dot printing. Embellished with a tie neckline, it has a seamed waist with A-line silhouette.