Best Fashion and Lifestyle Influencer To Follow
The fashion industry has seen an explosion in influencer marketing! Business Insider reports that by 2022, brands want to spend up to $15 billion on influencer marketing. Additionally, the survey discovered that companies are likely to make $6.50 in revenue for every $1 invested in influencer marketing.
Leading influencers in the fashion industry (as well as other sectors) have the power to not only connect with millions of potential customers but also share original narratives about companies and their goods. Because of this, they are incredibly appealing to businesses trying to stand out in a highly competitive industry (see A&E case study detailing a 400 percent increase in foot traffic as a result of influencer campaigns).
It seems as though fashion bloggers and other online influencers are influencing our daily attire more and more. That being said, it's simple to scroll endlessly in search of ideas and miss what you're actually looking for, whether it's fashion inspiration or things to buy. We searched the internet extensively to compile a list of our top fashion influencers who stand out from the crowd online due to their excellent sense of style, originality, and innovation. Allow yourself to be affected by the outfit posts of these fashion trailblazers for the best fashion tips available.
The Best Fashion Influencers to Follow
1. COLE SPROUSE @COLESPROUSE (35.9 MILLION)
Cole is a well-known actor, photographer, and style icon. He is well-known for his prior appearances on Riverdale and The Suite Life of Zack & Cody on the Disney Channel. Cole, however, has recently garnered significant attention for his Western-inspired attire, and GQ even dubbed him an "Emerging Style Icon" for 2018. Cole Sprouse said that the fashion brand selected to have his nipples shaved for a photograph promoting their new eyewear capsule collection, which made its debut on February 8 for his upcoming Versace partnership in 2022.
2. CHIARA FERRAGNI @CHIARAFERRAGNI (27.6 MILLION)
Italian blogger, entrepreneur, fashion designer, and model Chiara Ferragni has worked with several fashion and cosmetics companies on projects for her blog The Blonde Salad. The Forbes "Top Fashion Influencers" list placed Ferragni at the top in September 2017. For the past ten years, she has been recognized as one of the leading fashion influencers and style idols. She has collaborated with prestigious fashion brands including LVMH, Giambattista Valli, Chanel, and Dior. With over 26 million followers on Instagram, Chiara is regarded as one of the most influential users. When Chiara Ferragni and her sister Valentina came at the Dior Spring 2022 haute couture show during Paris Fashion Week, they made a mod '60s statement.
3. CAMILA COELHO @CAMILACOELHO (9.8 MILLION)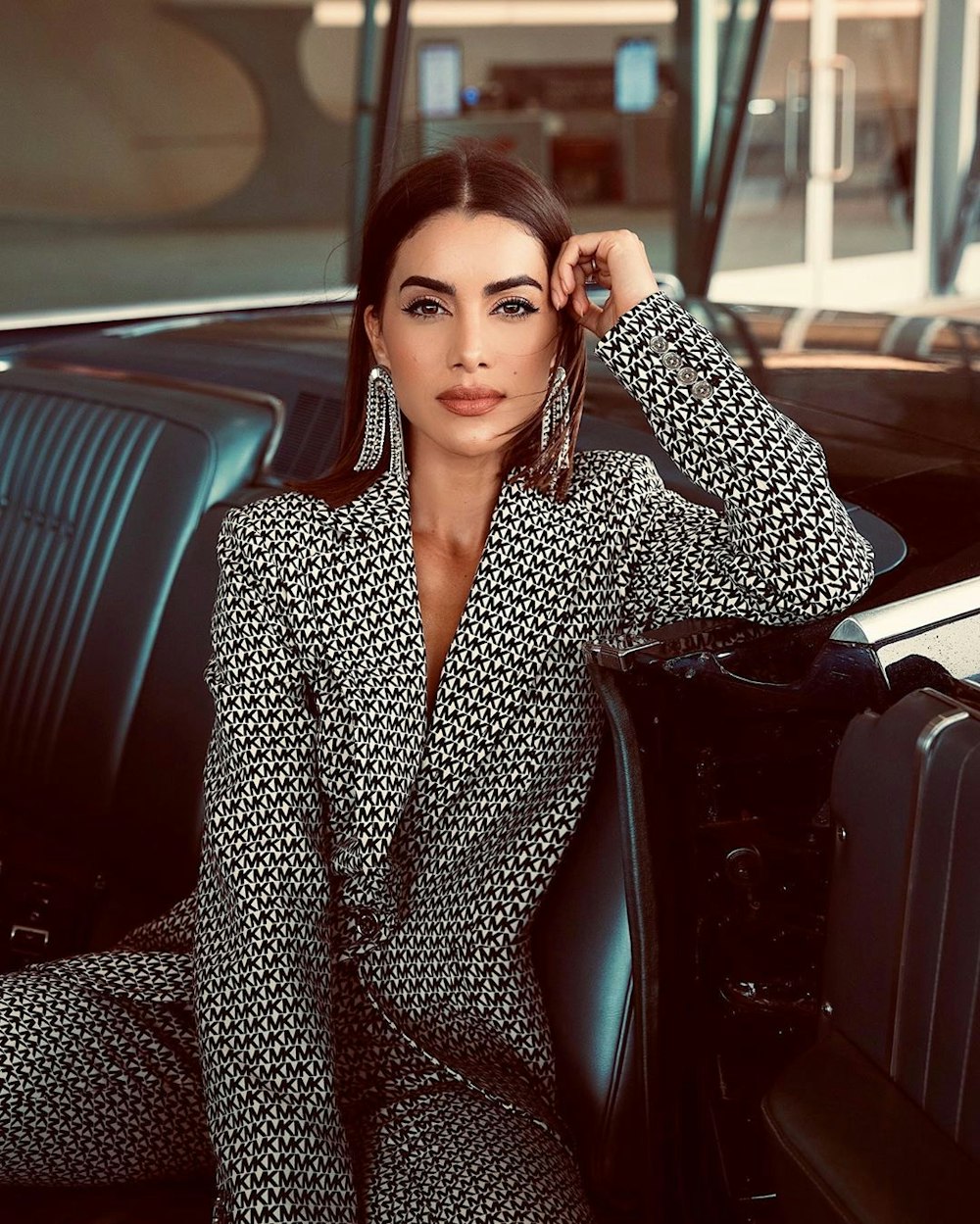 One of the top fashion Instagram influencers in the world, Camila is a Brazilian fashion influencer and designer who lives and works in Los Angeles. Her fashion companies, Camila Coelho Collection, and elaluz, are well renowned in the industry.
In addition to being a blogger and a YouTuber, Camila also does other things.
She has two YouTube channels for her posts about beauty and fashion. Her Portuguese YouTube channel is followed by more than 3.38 million users. Coelho is a singer in addition to being a fashion model. Camila also collaborated with numerous fashion companies. She is widely renowned for both her nutrition and exercise regimens. Additionally, Camila has appeared on other podcasts.
4. AIMEE SONG @AIMEESONG (6.6 MILLION)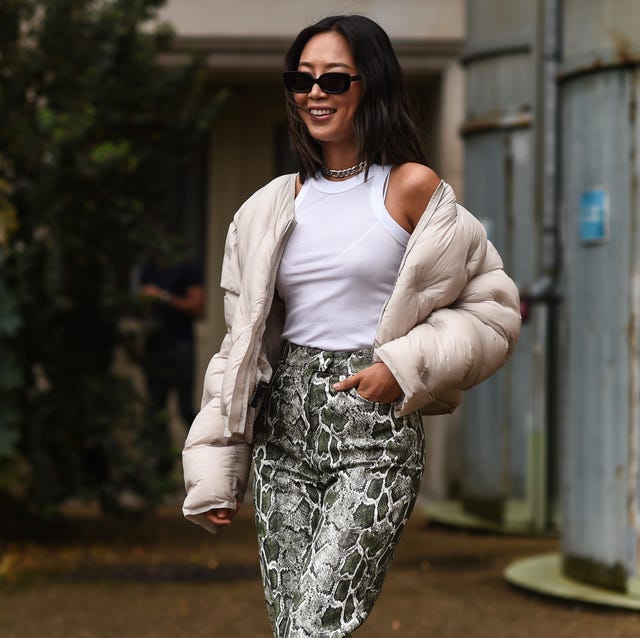 Blogger and fashion designer Aimee Song is from the United States. She began a blog called Song of Style in 2008 while attending school for interior architecture in San Francisco. She developed the clothing company Two Songs as well as the jewelry line Song of Style. She has worked with Laura Mercier and is a brand ambassador for Chloé, Giorgio Armani Beauty, Dior, and Revolve. She has worked with companies like Levi's, True Religion, and Biossance. She was included in The Business of Fashion's 2018 list of the BoF 500 individuals influencing the fashion industry. In 2016, she was included in Forbes' list of the 30 Under 30, and her book Capture Your Style reached the top 100 bestsellers.
5. NEGIN MIRSALEHI @NEGIN_MIRSALEHI (7.1 MILLION)
Negin is a Dutch fashion influencer who ranks among the top fashion influencers in the world with more than 7 million Instagram followers and over 326,000 YouTube subscribers. She has collaborated with some of the most renowned names in fashion, such as Express x Negin Mirsalehi. Infused Hair Oil, a distinctive oil-enriched manufactured with honey from the Mirsalehi bee garden, was created by Negin, who is also the originator of Gisou Honey. Negin is one of the top fashion influencers and has worked with major companies like Cartier. Negin and her husband Maurits Stibbe are expecting their first child in 2022. Negin has also been selected to Forbes' 30 Under 30 list of the most promising young entrepreneurs.
6. OLIVIA PALERMO @OLIVIAPALERMO (7.3 MILLION)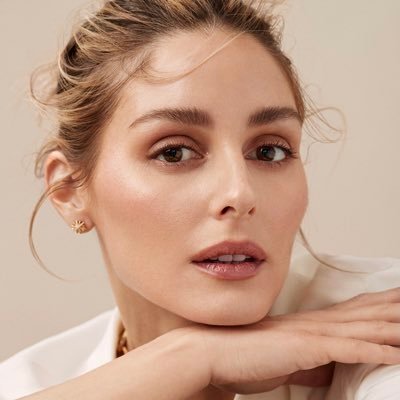 Olivia is one of New York City's leading fashion influencers. She got her start in the industry by appearing on The City, an MTV television program. She worked with Diane von Fürstenberg while on the show and then in Elle magazine's accessories section. One of the best-dressed New Yorkers on Page Six, according to The New York Post, is Palermo. Olivia is a prominent fashion Instagram influencer who has been on the covers of a number of prestigious fashion publications, including Cosmopolitan, InStyle, Elle, Flare, Marie Claire, Arcadia, Lucky, Brides, Harper's Bazaar, L'Officiel, Tatler, and Stella.
7. KAREN WAZEN BAKHAZI @KARENWAZEN (7.6 MILLION)
Karen Wazen is a well-known Middle Eastern fashion influencer and the owner of Karen Wazen Eyewear. Grazia and Harper's Bazaar Arabia are two of the most prestigious fashion magazines that have featured her on their covers. In 2022, Madiyah Al Sharqi, an influencer, and Karen Wazen collaborated once more on a playful, contemporary summer collection. The Lebanese businessman and Emirati designer's most recent offering is a logical development of their individual tastes after the success of their first cooperation, a 28-piece capsule.
8. CAROLINE DAUR @CARODAUR (3.6 MILLION) 
Daur was raised in Seevetal and was born on March 12th, 1995 in Hamburg, Germany. In 2014, she started fashion blogging by establishing CaroDaur.com. She has established herself as a significant global fashion influencer from the beginning of her blog. She has collaborated with brands including Adidas, Dolce & Gabbana, Fendi, and Valentino through her blog. Additionally, she contributed to international advertisements for MAC Cosmetics, APM, and Dolce & Gabbana.
She won the Bunte New Faces Award in the category of digital fashion in 2015. She received recognition as an Idol of the Year at 2017 About You Awards in May.
German-born fashion influencer Leonie Hanne is well-known for her travel-inspired look. Living in London at the moment, Leonie's love of styling has caught the attention of people all over the world, with L'Officiel Arabia referring to her as one of the "most sought-after voices in the fashion industry.
13. DANIELLE BERNSTEIN @WEWOREWHAT (2.8 MILLION FOLLOWERS)
WeWoreWhat is a well-known fashion blog and company that was founded by Daniella. She is well-known among her fans as one of the top fashion influencers for posting distinctive New York City street style outfits. Since launching her own clothing lines, Second Skin Overalls and Onia, Danielle has worked with numerous brands and is now regarded as one of the top fashion Instagram influencers. In 2017, she was included in the Forbes "30 Under 30" list. A new rewards card was introduced in 2022 by fashion blogger and brand WeWoreWhat's prominent influencer Danielle Bernstein in association with the payment and rewards platform Imprint. When using the card, cardholders can receive 10% cash back at WeWoreWhat, 5% at partner brands, and 1% elsewhere.