Airport As A Celebrity Stage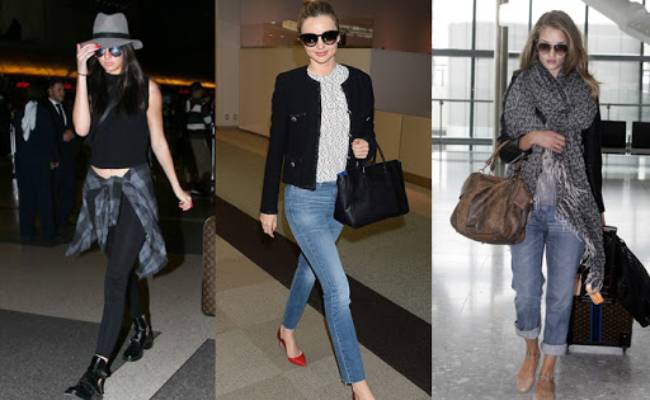 Over the past few years, airports have emerged as the new celebrity runway, where actresses and models are witnessed in towering heels and crease-free outfits. Airports have become their obsession for fashion explosion to showcase their in-flight accessories with a pretty casual and accessible yet stylish clothing style. We often encounter their travel outfits that happen to be a weird mix of frumpy and preppy. From trendy track pants to luxurious oversized sweaters paired with jeans or leggings, sweater bomber jackets, to jewels and fur with leather pants, sneakers, and slip-on shoes, with sunglasses and a fresh coif, are a travel necessity. These celebrities usually style themselves in brands such as H&M, GAP, ZARA, JACK&JONES, etc.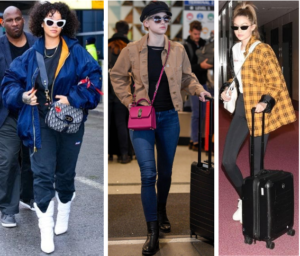 This glamorous side of travel and celebrity has, however, raised the curiosity and love of our current generation for social media access. Watching the attractive beauty magnate queen Robyn Rihanna Fenty, dressed in a fully relaxed grey sweatsuit by the renowned Palace Skateboards has genuinely left a powerful impact in terms of form-fitting outfit to the airport. She paired the tracksuit with staggered necklaces, with oversized hoop earrings, with a Dior tote bag, and polished pair of Manolo Blahnik high heels from her latest spring collection. This flawless airport look projected an imaginative bundle of the fierceness and drew the attention of several paparazzi.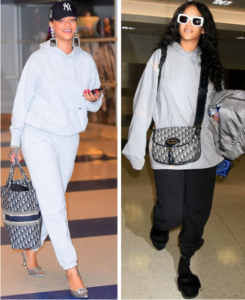 Along with the rest of the fashion crowd, Katie Holmes, being the crowd teaser, strolled through the Pairs Airport, showcases her sense of style, covering an oversized beige scarf around her funnel neck black coloured sweater, paired with blue denim and black jumper fitting a white t-shirt underneath. She carried a polarized pair of shades with edgier frames and Gucci loafers to serve the social elite touch to her outfit.
Witnessing the utility of airport athleisure and matching set of jumpsuit also equals to a comforting and light wear fabrics for the airport. A lighter cardigan or big bomber jackets can also offer a celebrity feel at the airport. Kendall Jenner's PopSugar fashion has repeatedly left the audience speechless as she pairs her matching two-piece set with the black sneakers. Yet another signature style by Lily Reinhart is extra in a good way as she pairs her versatile oversized embroidered coat with elevated pair of blue denim and combat slip-on shoes.