10 Perfect Valentine's Day Outfit For a Romantic Date
The most romantic day of the year is around the corner and you are still stuck in deciding what you are going to wear? This is the high time when you should start thinking about your Valentine's Day outfit to avoid the last-minute rush to the showrooms for shopping. To help you with this we have prepared a list of outfits you can wear to surprise your significant other with your sassy looks.
Leads head to the list of stunners that will guide you to the angelic dresses-
1. Halter Sheath Dress
Get the eye-catching Halter Sheath dress of romantic red color just for you to rock your attractive look on a dinner date. Add a bonus to your dress by matching it with a pair of heels.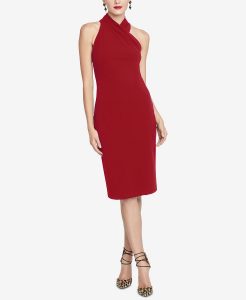 Get this highly attractive dress from Macys for $109.00.
2. Red Grecian tulle maxi dress
Get this beautiful and elegant maxi dress for your perfect date with your partner. Wear this jaw-dropping dress and plan a candle night dinner for your special one. Let them get surprised by you this Valentine's Day.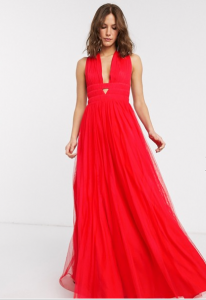 Get this dreamy maxi dress from Asos for £46.20.
3. Red Bow High Low Midi Dress
Add some glamour to your Valentine's Day this year. Grab this hot red low midi dress for the special night to spend some romantic time with your special one. Keep it lit!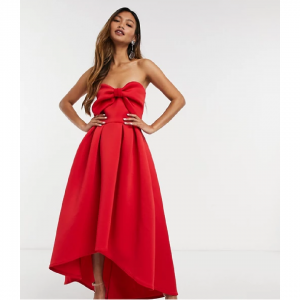 Get the hot red midi dress from Asos for £85.00.
4. Red Tall Blouson Tie Midi Dress
This dress is for every diva out there who loves to experiment with their outfits. Go for something unique this Valentine's day and make your partner's eyes pop out of shock. This red tall midi dress is ready to make you slay.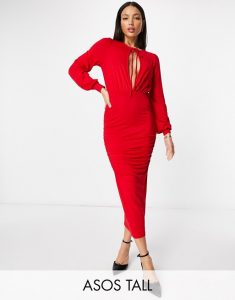 Get this slaying dress from Asos for £10.40.
5. Perfect Fit Dress
If you want to keep it chic this Valentine's day, then this dress is made for you. Buy this dress for you to flaunt that hot look of yours and impress your partner in a very simple yet chic style.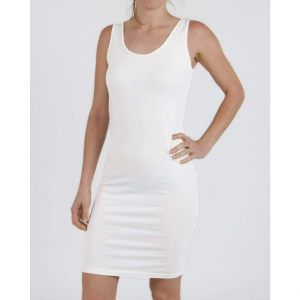 Get the white impressive dress from Grace and lace for $24.99.
6. Wrap Mini Dress
Wear this cool mini dress that brings the floral vibes all around. A perfect wrap and a frill are gonna make you look phenomenal. The dress is going to add up the grace if you are planning a lunch date with your partner.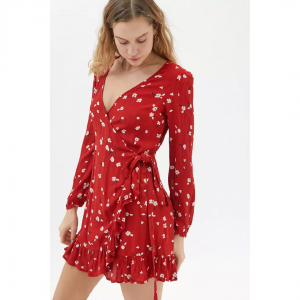 Get the cute wrap mini dress from Urban outfitters for $60.00.
7. Lace Bodycon Dress
Add a lace to your dress and grace valentine's day with your presence. This lacy dress will look electrifying if you are going to wear it and be present in front of your significant other with your look.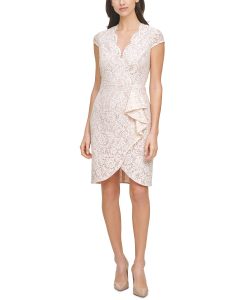 Get this stunning dress from macys for $148.
8. Short Sleeves Flare Dress
This Valentine's Day if you don't want to go bold and dark, then wear this simple yet beautiful Flared Dress and sum up the elegance to your date night. The flares are rocking the trend these days.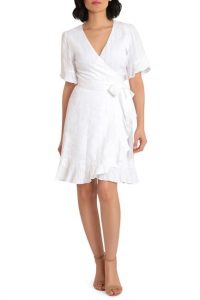 Get the admirable dress from Hautelook for $52.97.
9. Satin Red Midi Dress with Wrap Waist
If you are a fashionista and want to change the trend of fashion this Valentine's Day, then here's the perfect outfit for you. Your partner gonna lose a second of breath after you enter the date night wearing this breathtaking dress.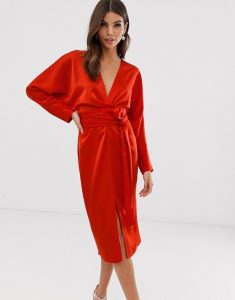 Get the heavenly dress from Asos for £33.75.
10. Fishtail Maxi Dress
Drooling over the dresses with Fishtail and a thigh slit. The red dress is going to make you look slaying hot. Wear this dress on this Valentine's day to keep it very-very lit!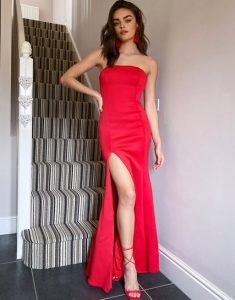 Get the Hot Fishtail dress from Asos for £41.65.
These were some of the outfits you can buy to slay your Valentine's Day this year. Surprise your special one with your incredible look and creative gifts this year to make them feel special when they are around you. Aren't y'all excited about your Dates already?