Is Coperni's Glass Purse Is the Newest Fashion Item of 2022?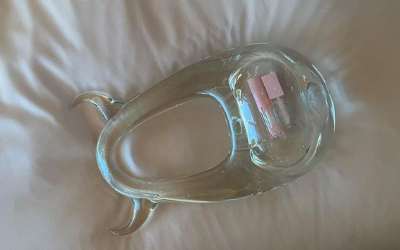 Coperni's new glass "bag" becomes a frontrunner for the most sought-after fashion item of 2022. This glass purse was made by a company called Heven in collaboration with apparel brand Coperni—not only stands out for its material of choice but for the fact, that it has glass devil horns on its handle as well. The glass bag is also functional as said by the Coperni on their Instagram page.
The reality tv star Kylie Jenner rocked the stage with this eye-catching glass bag while attending the press day for her new HULU series – The Kardashians, on April 6.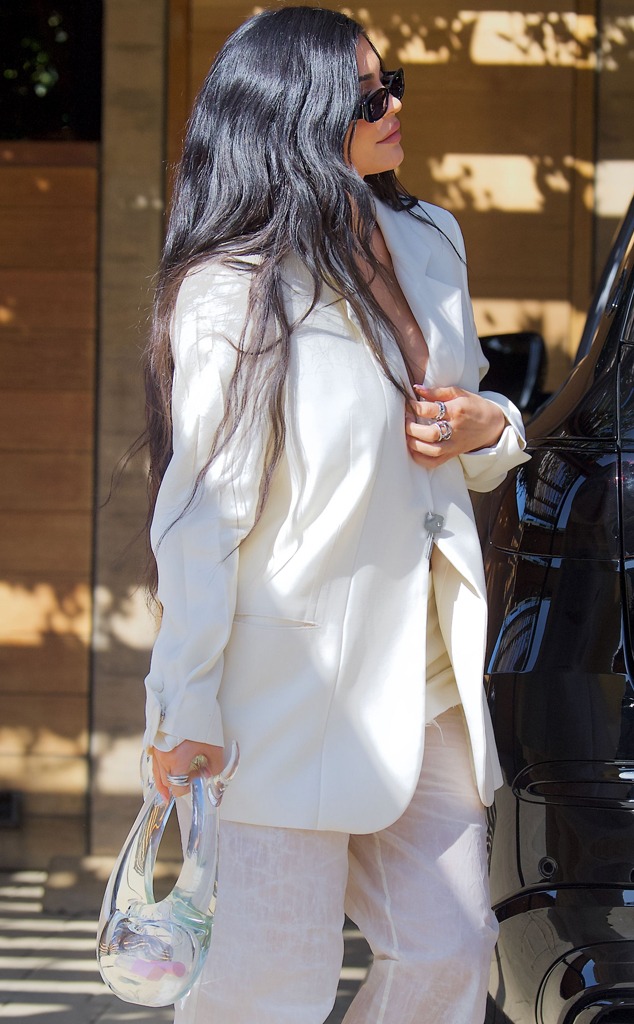 Coperni's glass bag was also seen carried by two other celebrities Doja Cat and Tinashe at the Grammys 2022.
Doja Cat was the first A-lister celebrity seen rocking this glass purse with her aqua Versace gown on the red carpet of Grammys 2022. It was the first time Coperni's glass bag made it's debut on the red carpet and it was quite a sight to behold. Later that evening, she swapped the glass bag with a blue horn glass bag which is more amazing.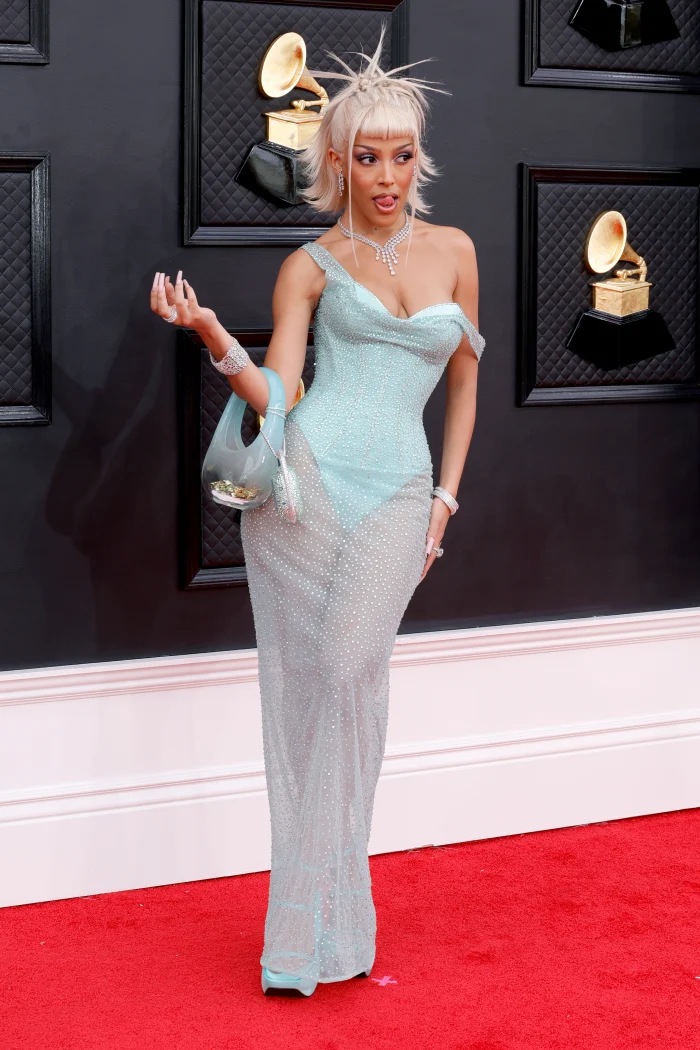 Tinashe was also seen with a maroon version of the glass bag at the same event paired with a pink gown.
The glass iteration of the Parisian fashion brand's beloved "Swipe" bag made its debut on the runway at Coperni's Fall/Winter 2022 show, modeled by Gigi Hadid.
This glass handbag is arguably one of the most fashionable items in 2022. However, there is no information about when the bags will be available for purchase or what their pricing will be like. You keep an eye on Coperni's Instagram page to know more about this bag. What do you think about this bag? Let us know in the comments.