Review on GXVE BEAUTY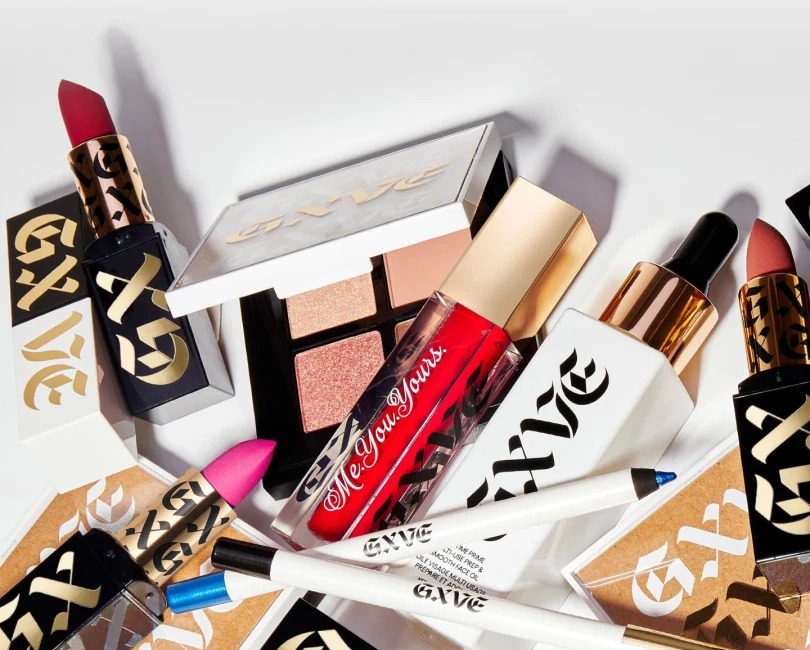 GXVE BEAUTY is a makeup brand that embodies the unique and bold essence of Gwen Stefani whereas "G" for her name and an "X" for a kiss- "Gx". With her signature style and passion for creativity, Gwen Stefani has created a collection of cosmetics that allows you to express own individuality and embrace your inner rockstar.
GXVE BEAUTY is to inspire confidence and empower individuals to embrace their true selves. Whether looking for a bold red lip or a sultry smoky eye, their collection offers a wide range of high-quality products that cater to all skin tones and preferences.
As makeup should be fun, vibrant, and true self-expression. That's why every product from GXVE BEAUTY is designed to make feel confident and beautiful. From their richly pigmented eyeshadows to long-lasting lipsticks, GXVE BEAUTY strives to provide makeup that looks incredible and feels comfortable to wear.
GXVE is also a clean, vegan, and cruelty-free product.
GXVE by Gwen Stefani first launched online at Sephora on March 3rd, so many of them have had the chance to try out the products already. So here is a breakdown of some of the products that will help to unleash your creativity.
PRODUCTS
LIPS
Finally, fans can snag her signature red three different formulas. It is also available in some different shades: Matte, Liquid, and Satin. There are also products available with Matte Lip Liner with dual-ended Lip Brushes, Waterproof Lip Liner, and Lip Gloss.
I'M STILL HERE
(High-Performance Matte Liquid Lipstick): I'M STILL HERE lipstick is the perfect addition to any makeup collection, offering a highly pigmented, long-lasting matte finish that stays put for up to 12 hours. The unique formula glides on smoothly, providing a flawless, feather-resistant application, and is enriched with nourishing ingredients like shea butter and vitamin E to keep lips feeling smooth and hydrated. With its lightweight, non-drying formula, it can feel comfortable wearing I'M STILL HERE all day long, and be confident that lipstick will stay put through eating, drinking, and all of your daily activities.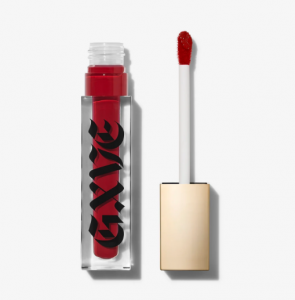 POUT TO GET REAL
(Matte Lip Liner with Dual-ended Lip Brush): This versatile lip liner is designed to give you the perfect, long-lasting matte finish and help you achieve a beautifully defined pout. The POUT TO GET REAL matte liner is available in a range of stunning shades lipstick collection, allowing to create endless lip looks and express unique style.
This matte liner features a dual-ended design, with one side housing the lip liner and the other side featuring a handy lip brush. The lip liner ensures precise application, allowing to outline and sculpt lips with ease. The lip brush, on the other hand, helps to blend and fill in the color smoothly and evenly for a flawless finish.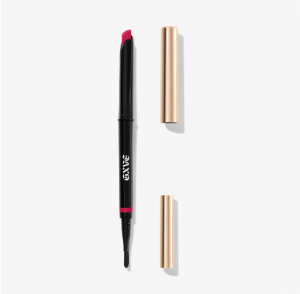 ANAHEIM LINE
(Clean Waterproof Lip Liner): ANAHEIM LINE Clean waterproof lip liner is a game-changer, designed to help achieve perfectly outlined and sculpted lips that stay put all day. This lip liner is waterproof, ensuring that it will not smudge or smear, making it perfect for all-day wear.
The ANAHEIM LINE Clean waterproof lip liner has a highly-pigmented formula that provides a bold finish, and its longevity ensures that your lipstick stays in place throughout the day, preventing bleeding and feathering. It glides on smoothly, making application easy and effortless, and is perfect for creating sharp, defined edges or overlining your lips for a fuller effect.
This lip liner is also free of parabens, sulfates, and gluten – making it safe to use, even for sensitive skin.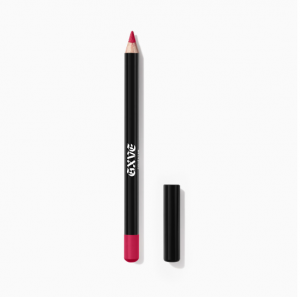 BUBBLE POP
(High-Shine Lip Gloss): BUBBLE POP lip gloss is the ultimate way to achieve a luscious, glossy finish that catches the light and leaves lips looking plump and irresistible. This high-shine lip gloss is formulated with ultra-hydrating ingredients to keep lips moisturized and feeling soft while providing a stunning sheen that enhances any lip look.
The BUBBLE POP lip gloss comes in a range of beautiful shades, from subtle nudes to vibrant pinks and statement-making shimmers. It applies smoothly and evenly, and it has a non-sticky formula, so you can enjoy comfortable wear that lasts. Whether want to wear it alone for a naturally glossy look or layer it on top of your favorite lipstick for added dimension, BUBBLE POP will give lips that extra touch of glam.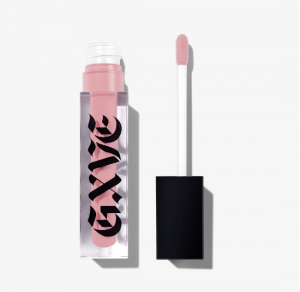 ORIGINAL ME
(High-Performance Matte Lipstick): ORIGINAL ME lipstick collection features a range of gorgeous, long-wearing matte lipsticks that are perfect for any occasion. These lipsticks are formulated to provide full coverage, a highly-pigmented color that stays vibrant for up to 12 hours. Whether looking for a bold red, a soft nude, or a statement-making deep berry shade, that has covered.
The ORIGINAL ME high-performance matte lipstick glides on smoothly, providing comfortable wear that doesn't dry out your lips. This formula is enriched with nourishing ingredients like shea butter, and vitamin E to keep your lips moisturized and soft. The matte finish is perfect for those who love a polished lip look that stays put all day long.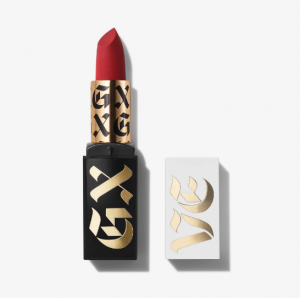 ANAHEIM SHINE
(High-performance Satin Lipstick): ANAHEIM SHINE is a luxurious and high-performance satin lipstick created by GXVE Beauty. Elevate your makeup game with this exquisite product that combines long-lasting wear with a silky-smooth texture. The ANAHEIM SHINE collection offers a sophisticated range of shades to suit every skin tone and occasion. It is vegan, cruelty-free with full coverage and satin finish lipstick. Just to wear start beginning at the center of lips with the help of a pointed tip and swipe to the outer corner. Experience the ultimate in professional beauty with GXVE Beauty's ANAHEIM SHINE high-performance satin lipstick.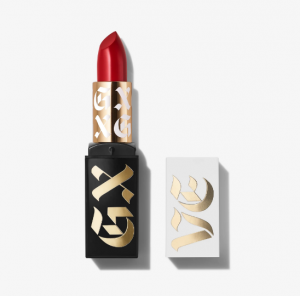 XTRA SAUCE
(Longwear Vinyl Liquid Lipstick): The XTRA SAUSE Long Wear Vinyl Liquid Lipstick by GXVE Beauty is a high-quality, long-lasting liquid lipstick that gives lips a vinyl-like finish. It offers an ultra-pigmented formula that glides on smoothly and provides an intense color payoff.
The lipstick has a creamy texture that glides effortlessly onto lips, ensuring a smooth and even application every time. It starts by exfoliating lips to remove any dry or flaky skin.
To use it apply a lip balm to moisturize and condition your lips, allowing the lipstick to glide on smoothly. Use the doe-foot applicator to apply the XTRA SAUSE lipstick starting from the center of your lips and moving toward the corners.
It gives a more dramatic look, layer the XTRA SAUSE lipstick for added intensity.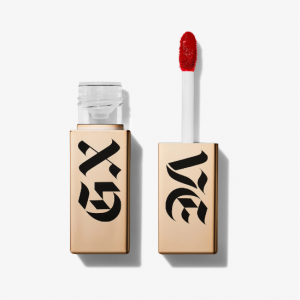 EYES
CAN'T STOP
(Lengthening and Lifting Mascara): The CAN'T STOP Lengthening and Lifting Mascara by GXVE Beauty is a must-have makeup item that promises to give lashes a lengthened and lifted appearance. With its specially designed brush and smudge-proof formula, this mascara is perfect for achieving a wide-eyed and glamorous look.
The CAN'T STOP mascara contains fibers that cling to your natural lashes, making them look longer and more voluminous. The unique brush shape of this mascara is designed to lift and separate lashes, providing a natural-looking curl that lasts all day. The mascara has a smooth and creamy formula which makes it easy to apply without clumping or smudging.
It starts by curling lashes with an eyelash curler to create a base for the mascara to work on.
Hold the mascara wand at the base of your lashes and wiggle it back and forth to coat each lash evenly.
Use the specially designed brush to lift and separate your lashes, focusing on the outer corners of eyes for a more dramatic effect.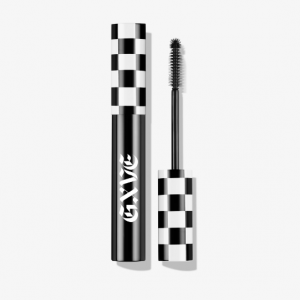 EYE SEE IN SPARKLE
(Multidimensional Eye Pigment): The EYE SEE IN SPARKLE multidimensional eye pigment by GXVE Beauty is a stunning and versatile eyeshadow product that will add a touch of glamour and sparkle to makeup looks. The eye pigment has a smooth and creamy texture that glides effortlessly onto the eyelids. The multidimensional formula creates a beautiful shine and sparkle that catches the light and adds depth to your eye look. The color selection allows for endless creativity and the ability to create both subtle and dramatic eye looks. Once applied, the eye pigment stays put throughout the day without fading or creasing.
The EYE SEE IN SPARKLE eye pigment can be used in a variety of ways. Just apply it all over the eyelid for a bold statement, use it as an accent shade on the inner corners or center of the lid, or even blend it with other eyeshadows to add a touch of sparkle.
The versatility of this eye pigment makes it suitable for both everyday wear and special occasions.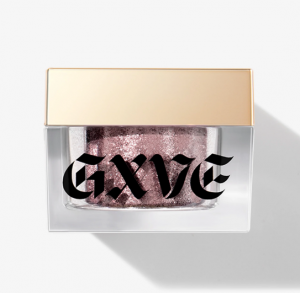 LINE IT UP
(24 hr Waterproof Gel Liner): "GXVE Beauty's revolutionary new LINE IT UP eyeliner" This amazing 24-hour waterproof gel liner is designed to make creating that perfect eye look easier than ever. Whether going for a natural look or something more dramatic, LINE IT UP has covered it. With its long-lasting formula and smudge-proof finish, it is able to achieve a precise line with ease.
This incredible product is packed with features that set it apart from the other products. One of the standout features is its 24-hour waterproof formula.
LINE IT UP comes in a variety of stunning shades to suit every style. From classic black and brown for everyday wear to vibrant blues and purples for a bold statement, there's a shade for everyone.
To use it hold the liner at a slight angle and begin drawing a thin line along your upper lash line. Start from the inner corner of your eye and gradually move towards the outer corner, making sure to stay as close to the lash line as possible. Once applied, LINE IT UP stays put for a full 24 hours, no matter what activities you have planned.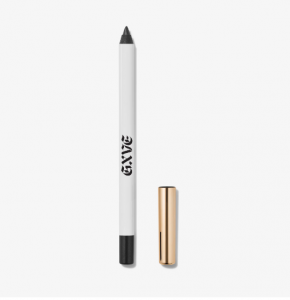 EYE SEE IN COLOR
(Multidimensional eye shadow Quad.): GXVE Beauty's EYE SEE IN COLOR Multidimensional Eye Shadow Quad palette features four highly pigmented shades that blend seamlessly together to create any eye look you desire. With the perfect mix of matte and shimmer finishes, you can have endless amounts of eye looks that are sure to turn heads. Whether you're a beginner or an expert, GXVE Beauty's EYE SEE IN COLOR Multidimensional Eye Shadow Quad is here to give a look that will be sure to stand out.
The pigmentation and blendability of the shadows are unmatched, making it easy to achieve a professional-level eye look, regardless of any skill level. The EYE SEE IN COLOR quad is not only versatile but also long-lasting, ensuring that eye makeup stays put all day or night.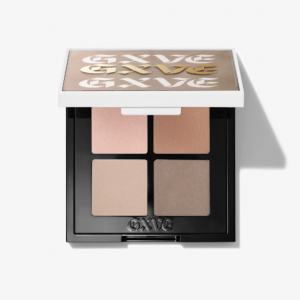 MOST DEF
(Instant definition Sculpting Eyebrow Pencil for Bold Brows): MOST DEF by GXVE Beauty, a highly pigmented eyebrow pencil that will help get the perfect arch and shape you desire. With its slim pencil design and smooth formula, this product makes it easy to create clean and precise lines to enhance your eyebrows look. This product is easy to use and can be applied to create a natural or dramatic look. The smooth formula of the MOST DEF eyebrow pencil ensures a seamless application.
To apply it start with clean eyebrows, Brush your eyebrows, choose your desired shape, Outline the eyebrows, and Fill in your eyebrows. Once the eyebrow is filled, use the spoolie brush to blend and soften the color. This will help create a more natural and seamless look.
With MOST DEF different techniques and shapes it helps to find the look that best suits you.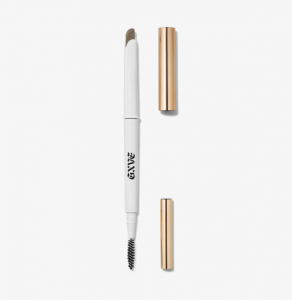 FACE
ALL TIME PRIME
(Hydrating Multi-Use Prep & Smooth Oil): ALL-TIME PRIME, the ultimate multi-use prep and smooth oil from GXVE Beauty is a revolutionary product that any beauty enthusiast looking to achieve maximum hydration and a natural, dewy complexion. With its unique blend of natural oils, this lightweight yet intensely hydrating formula helps to prime, nourish, and smooth skin for a radiant look. Plus, its non-greasy texture makes it ideal for everyday use and perfect for those who want to look their best.
ALL-TIME PRIME works to lock in moisture, keeping your skin supple and moisturized throughout the day. It prevents dry and lackluster skin.
To apply ALL TIME PRIME first, cleanse the face to remove any impurities then tone up the skin to balance skin pH level for hydration, apply the prime, moisturize it, and then wear makeup as a choice.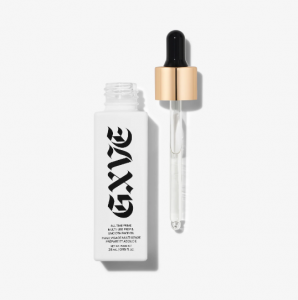 CONCLUSION
GXVE Beauty products offer a wide range of high-quality cosmetics that are sure to enhance your beauty routine. From long-lasting lipsticks and vibrant eyeshadows to precise eyeliners and glossy lip glosses, GXVE Beauty has everything you need to create stunning makeup looks. Whether you are a makeup enthusiast or a professional artist, these products are designed to prime, define, and enhance natural features. GXVE Beauty gives top-notch cosmetics that deliver exceptional results.